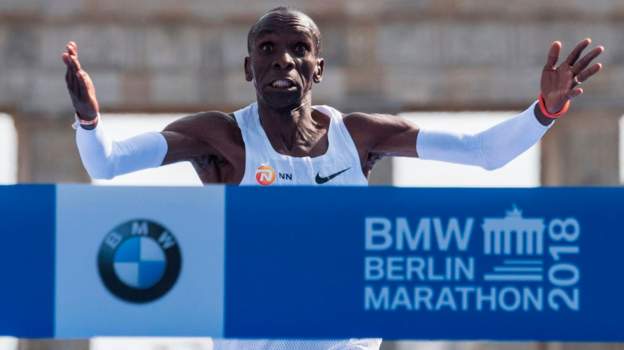 World marathon record holder Eliud Kipchoge has been named as the UN Person of the Year by the United Nations team in Kenya.
The 33-year-old Kenyan set a new marathon record in September with a time of two hours one minute 39 seconds in Berlin.
He took nearly one minute 20 seconds off the previous best.
He has been recognised for his "extraordinary sports performances, his work on HIV/Aids in Kenya, his endurance, his courage" which embody the ideals of the UN, Unesco tweeted.
Those in the audience at the UN headquarters in the Kenyan capital, Nairobi, have also been tweeting from the ceremony:
Kipchoge has won the Berlin Marathon and the London Marathon three times each, and holds the record for each course.
Read more: The stats behind Kipchoge's world record